The American Power Conversion™ Corporation was started in a garage in 1981. Through years of innovation grown to be a flagship brand of Schneider Electric™, and the industry leader in physical infrastructure and software solutions.
---
Cisco is a global leader in networking that changes the way we communicate, communicate, and collaborate. The company's activities are focused on five main technological areas: backbone routing, switching and services; collaboration solutions; data center virtualization and cloud computing; video technology; architecture for business transformation.
---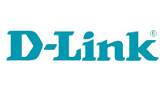 D-Link is laying the foundations for a world that's more connected, smarter, and more convenient. Our Wi-Fi routers, IP cameras, smart home devices and other products let consumers enjoy richer online experiences and greater peace of mind in the comfort of their homes. Meanwhile our unified network solutions continue to integrate capabilities in switching, wireless, broadband, IP surveillance, and cloud-based network management.
---
HiWatch, a subsidiary of Hikvision, aptly falls into the base segment of the video surveillance market and produces very economical, easy to use and reliable products and solutions using unique technologies and analytical algorithms.
---
HP offers infrastructure and products ranging from handheld devices to some of the world's most powerful supercomputers. In addition, HP provides a wide range of products and services for consumers and for entertainment, from digital photography to computers and printing devices.
---
Inexpensive, but very reliable MOXA equipment is in demand not only in the field of industrial automation, but also in other critical industries: in the energy sector, in transport, in banking, security, POS-systems, in building automation systems.
---
ATEN´s SOHO and SMB solutions offer a series of cable KVM, desktop KVM, and LCD KVM products. The Enterprise solutions offer a series of Over IP solutions that allow customers to effectively manage IT infrastructure from anywhere in the world. The Professional Audio / Video line offers integrated video solutions for home and professional use for a variety of uses including corporate, education, hospitality, commercial and home theater applications.
---
Hikvision is the world's leading provider of innovative security products and solutions. Company advances the core technologies of audio and video encoding, video image processing, and related data storage, as well as forward-looking technologies such as cloud computing, big data, and deep learning.
---
Supermicro's advanced server Building Block Solutions® offers a vast array of modular, interoperable components for building energy-efficient, application-optimized, computing solutions. This broad line of products includes servers, blades, GPU systems, workstations, motherboards, chassis, power supplies, storage technologies, networking solutions, server management software and SuperRack® cabinets/accessories.
---
The Bosch Security Systems product portfolio includes video surveillance, intrusion detection, fire detection and voice evacuation systems as well as access control and management systems. Professional audio and conference systems for communication of voice, sound and music complete the range.
---
QNAP - Quality Network Appliance Provider - specializes in the development of network drives and video surveillance systems, with a strategic focus on maximum performance, storage reliability and scalability.
---
"Odeskabel" specializes in the production of telecommunication cables. The company has mastered and produces a wide range of copper and fiber-optic communication cables, radio frequency, as well as digital or LAN cables that have been in demand in recent decades, the range of which is the widest in the Commonwealth countries.
---
The INFORMIX servers line based on Intel and AMD processors is: solutions for all types of activities: from the supply of modern and reliable computer technology to system integration, as well as an individual approach to each specific request, selection of the server configuration according to the specified parameters, quality and reliability , optimal terms of service.
---
Huawei's core network solutions offer mobile and fixed softswitches, plus next-generation home location register and Internet Protocol Multimedia Subsystems (IMS). Huawei sells xDSL, passive optical network (PON) and next-generation PON (NG PON) on a single platform.
---